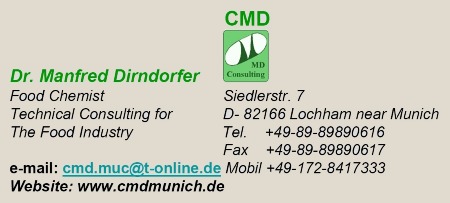 For further information please have a look at the enclosed documents for download:





Prof.Backg. Miss.Stat. Pap&Publ. Component Sys. BIC-Newsletter Flour Lab China


LATEST NEWS:




Pictures of past DIAMALT AG 1902 - 1990


Canna edulis - important foodstuff of the past - and the future?



For further support in regards to cereal and baking technology please contact
cmd.muc@t-online.de

Thank you very much for your visit.


You have been visitor No.