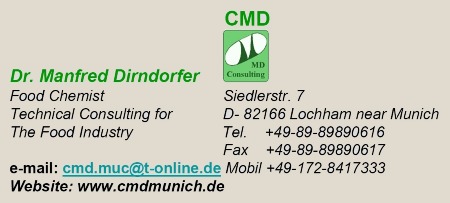 For further information please have a look at the enclosed documents for download:





Prof.Backg. Miss.Stat. Pap&Publ. BIC-Newsletter


LATEST NEWS:




Pictures of past DIAMALT AG 1902 - 1990


CLOSING OF CMD CONSULTING SERVICES

Because of my retirement the consulting support in regards to cereal and baking technology has been closed starting from 2017 exept for very limited projects of common interest.


For further information please contact
cmd.muc@t-online.de

Thank you very much for your visit.


You have been visitor No.