Basic principle of CMD's consulting success:

· Restriction to personal strenghts = Knowhow in Food R&D, focused on baking technology and all ingredients used in bakeries and mills.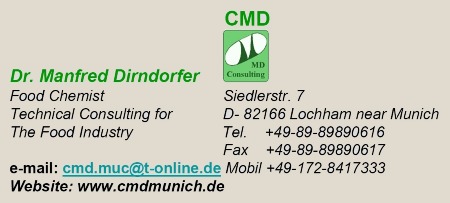 For further information please have a look at the enclosed documents for download:





Prof.Backg. Miss.Stat. Pap&Publ. Component Sys. BIC-Newsletter Flour Lab China






Bilder der Diamalt-Zeit

For instant support in regards to cereal technology please contact cmd.muc@t-online.de


Thank you very much for your visit.


You have been visitor No.